There is often a perception from both patient and therapist that the success of Soft Tissue therapy is largely based on the hands on, or "doing" bit of the session. Therefore, we can rush through or play down the subjective history taking and conversational part of the session.


In this session Anna Maria illustrates the far-reaching benefits of the subjective, how important it is to influence the direction of the treatment, to educate, to empower, to build therapeutic alliance and to shape the collaboration between therapist and patient. 
Learning Objectives
Learn about the benefits of the subjective.
Explore the importance of the subjective in influencing treatment and education.
Build a therapeutic alliance and shape the collaboration between patient and therapist through the subjective.
*Recorded at SIF's Soft Tissue Study Day, a full day of high quality in depth sessions and Q&A from industry leading clinicians and teachers.
Available in days

days after you enroll

First Section
This webinar is a part of our TLC Membership. To access this course (and to have access to many more CPD courses) become a member today.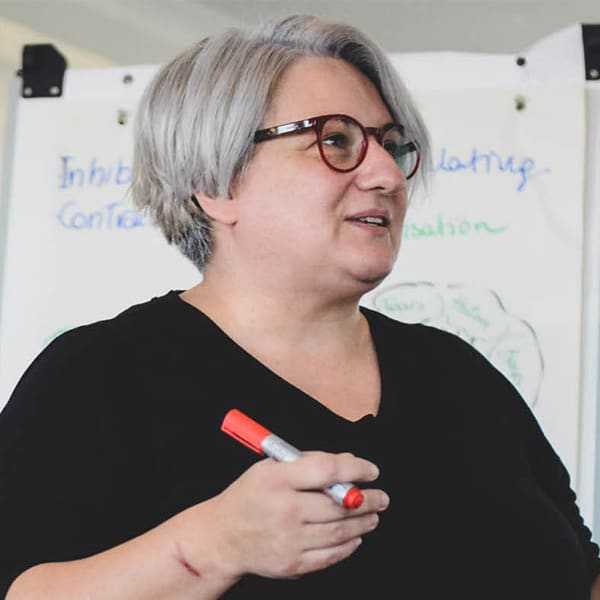 Anna Maria Mazzieri
Anna Maria is a Soft Tissue Therapist and Educator living in the South West of England where she enjoys life with her family and dog and where also her clinics and schools are based.
With 20 years of clinical experience and 15 educating new practitioners, Anna Maria feels privileged to have witnessed the growth of Soft Tissue Therapy within MSK care and having a part in shaping the process by being actively involved in the development of curriculum and introducing evidence based practice in Soft Tissue Therapy training.
Together with her colleagues and friends Matt Scarsbrook and Becky de Mott Horton, she has created The Massage Collective which, through their courses and podcast, aims to support massage therapists of all levels being comfortable with current evidence based practice.
As a practitioner Anna Maria is particularly interested in the complexities of shoulder pain and her approach to treatment sees the integration of massage and movement approaches with psychologically informed concepts where she brings in her other great interest: the use of language with people in pain.
A former player herself, now Anna Maria enjoys watching her local rugby team and despairs behind the 6 Nations performances of her beloved national Team Italy.
This webinar is a part of our TLC Membership. To access this course (and to have access to many more CPD courses) become a member today.
Featured Learning
Become a Member for a plethora of great CPD. Have a take a look at our stand alone events too!