Following the success of the hugely popular Business Bootcamp and Soft Tissue Study Day in January 2021, SIF is back with the next instalment - Sessions for Success: Master the Fundamentals.
"The Business Bootcamp was amazing. Excellent content and great speakers. If they run it again, and you were thinking about signing up and didn't, it would be money well spent!" - Lyndsey Parnell, Physiotherapist
"I feel empowered, motivated and reassured. The sharp sessions and clear strategies have boosted my knowledge and my confidence!" - Pippin Hackett, Physiotherapist
Day 1: Boss the Business Basics


✔

Gain confidence and clarity in the practical business basics that underpin any successful business.






✔

Learn how to make social media work for you, not drain your time and money.






✔

Tips and tricks for successful and efficient online marketing, saving you time, money and effort.






✔

How to carry out offline marketing that works for you, which is predominantly free and very successful.


Friday 2nd July
9am-1pm
Day 2: Ace the 80% - sharpen up the fundamental clinical skills applied to everyday practice
✔

Make sure every appointment gets off to a flying start by boosting your confidence in clinical assessments.






✔

Minimise the stress of mandatory record keeping by creating a clear and concise strategy that works for you.






✔

Become assured and confident in your prescription of exercise, helping to improve yours and your client's outcomes.






✔

Learn how to cultivate a successful and positive relationship with each client to ensure every appointment is efficient and worthwhile.















Saturday 3rd July
9am-1pm
The past year has seen our industry adapt and evolve to best serve our clients and has also highlighted our values and priorities. Time is precious to all of us and as caregivers, we are still all striving to improve our client's outcomes.


We at sifcpd.com believe ways of learning and working should be efficient and effective to mirror our priorities, with a focus on becoming world-class at the fundamental core skills that are used countlessly in practice.


Our CPD event Sessions for Success: Master the Fundamentals condenses the fundamental core skills that comprise 80% of time spent with clients in order to help you work smarter, not harder.
Join us for two half days of practical CPD, that will help you sharpen and hone your skills. We aim to make you a better therapist, exercise professional and health-care provider with transferable skills on the clinical and business side, giving you takeaway learning you can implement the very next day.
Hosts: Malcolm Sloan and Mike James
Malcolm has 20+ years experience of growing businesses, coaching, and helping others succeed.
Mike has 20+ years experience as a physical training instructor, sports therapist, strength coach and physiotherapist.
Between them they've set up & grown SportsInjuryFix.com, sifhealth.com and sifcpd.com exponentially. They've helped thousands of therapists across the therapy professions make running their business easier, gain confidence and improve their outcomes.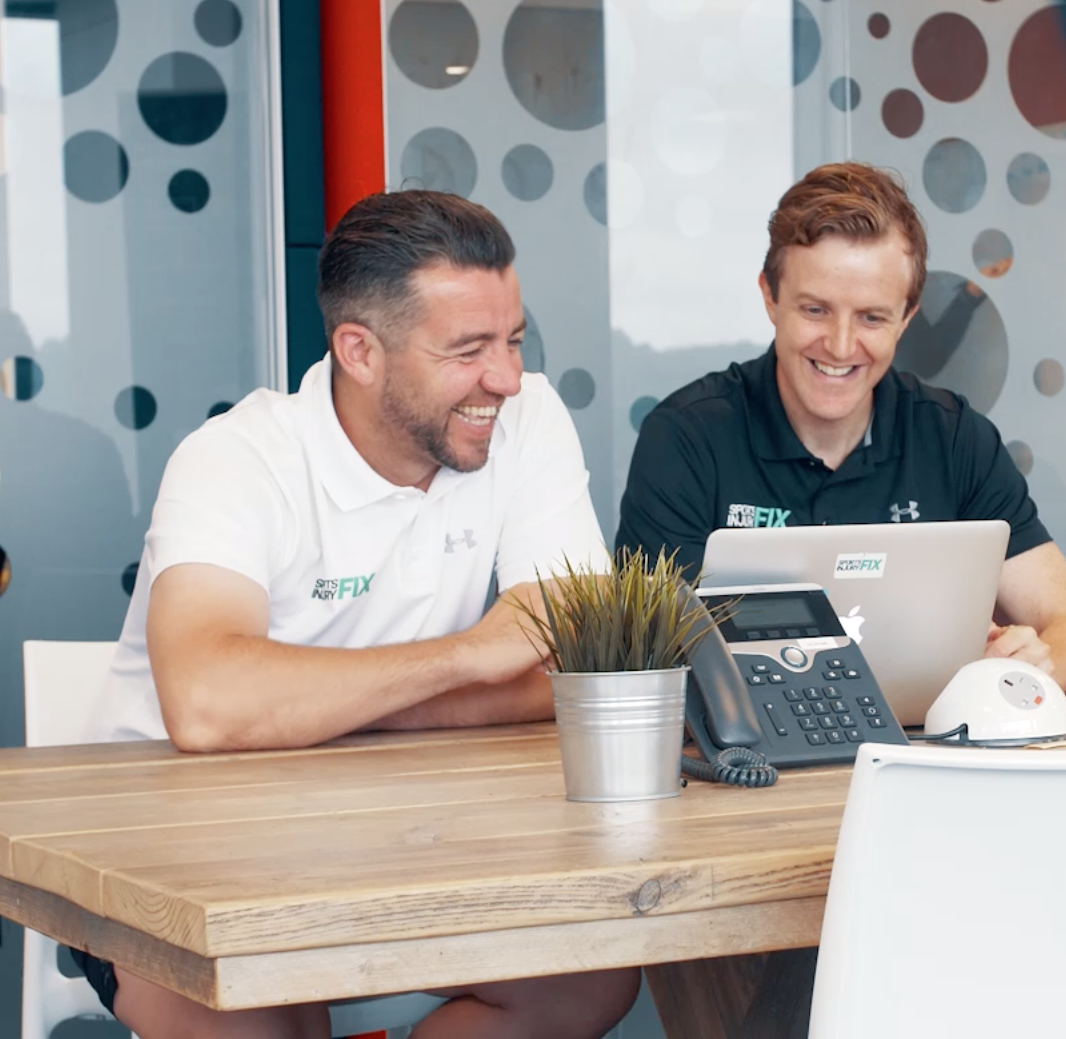 Check your inbox to confirm your subscription