What you'll get from these sessions:
1. Support, reassurance and advice that despite the difficult times there is lots of opportunity and positive actions you can take.
2. Client behaviours and expectations have, and are, changing hugely. We'll help ensure you don't get left behind.
3. The key practical advice and guidance from the thousands of therapists we interact with that will enable you to be one of the ones that takes advantage of the opportunities available to develop your business.
4. Learn the unknown unknowns that are holding you back and those that successful therapists use to thrive.
5. Actions you can start implementing straight away plus recordings so you can re-review learning.
These sessions were filmed from the workshop on 12th November 2020.
Learning Agenda
Introduction and Scene Setting
What do I need to prioritise now for greatest impact?
Effective business planning / strategy
How to make the right CPD choices to help not hinder
Websites / Landing Pages - A practical guide to perfecting your value proposition, saving you money and delighting clients.
Small business big impact - How to create results bigger than your size despite limited time, money and/or resources.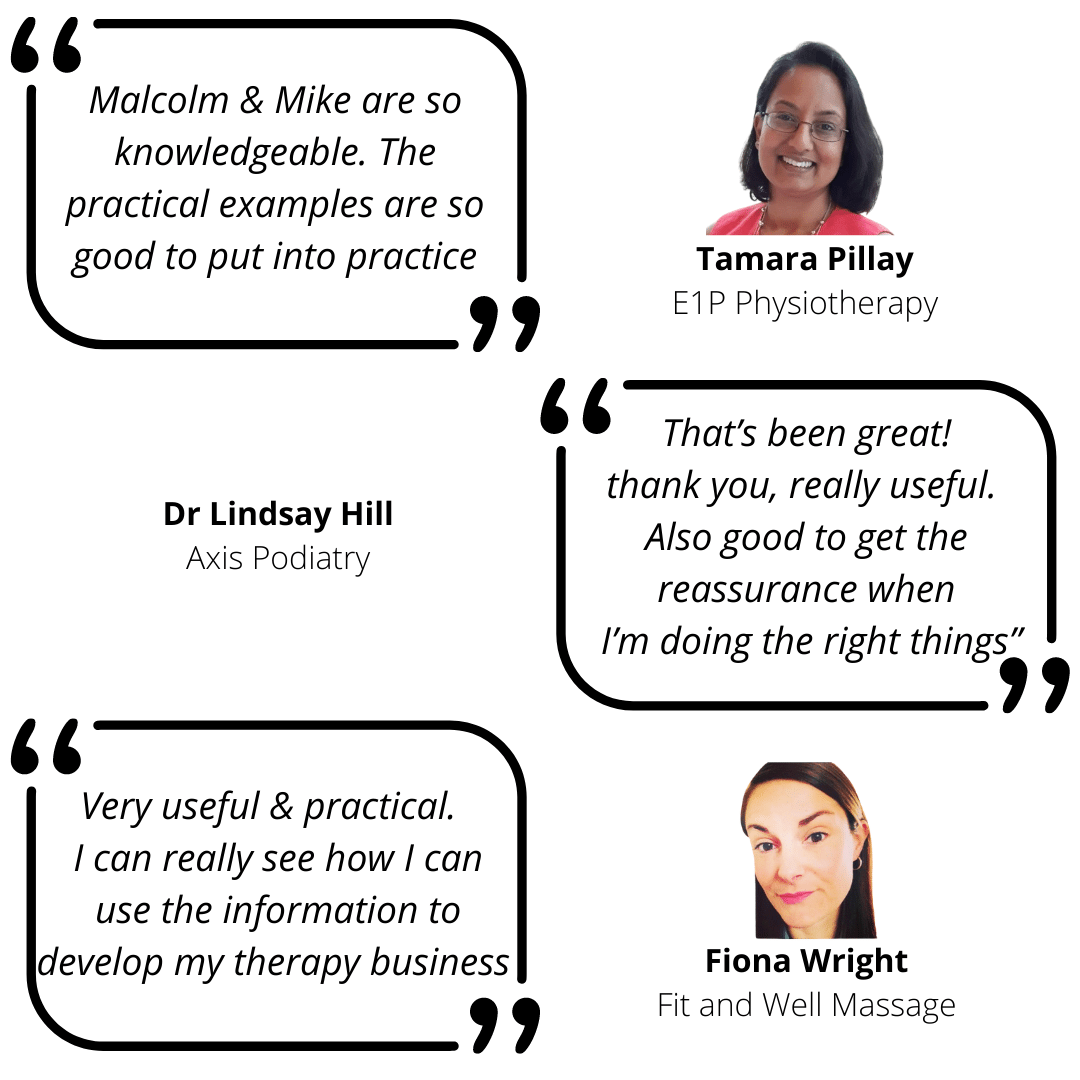 This webinar is a part of our TLC Membership. To access this course (and to have access to many more CPD courses) become a member today.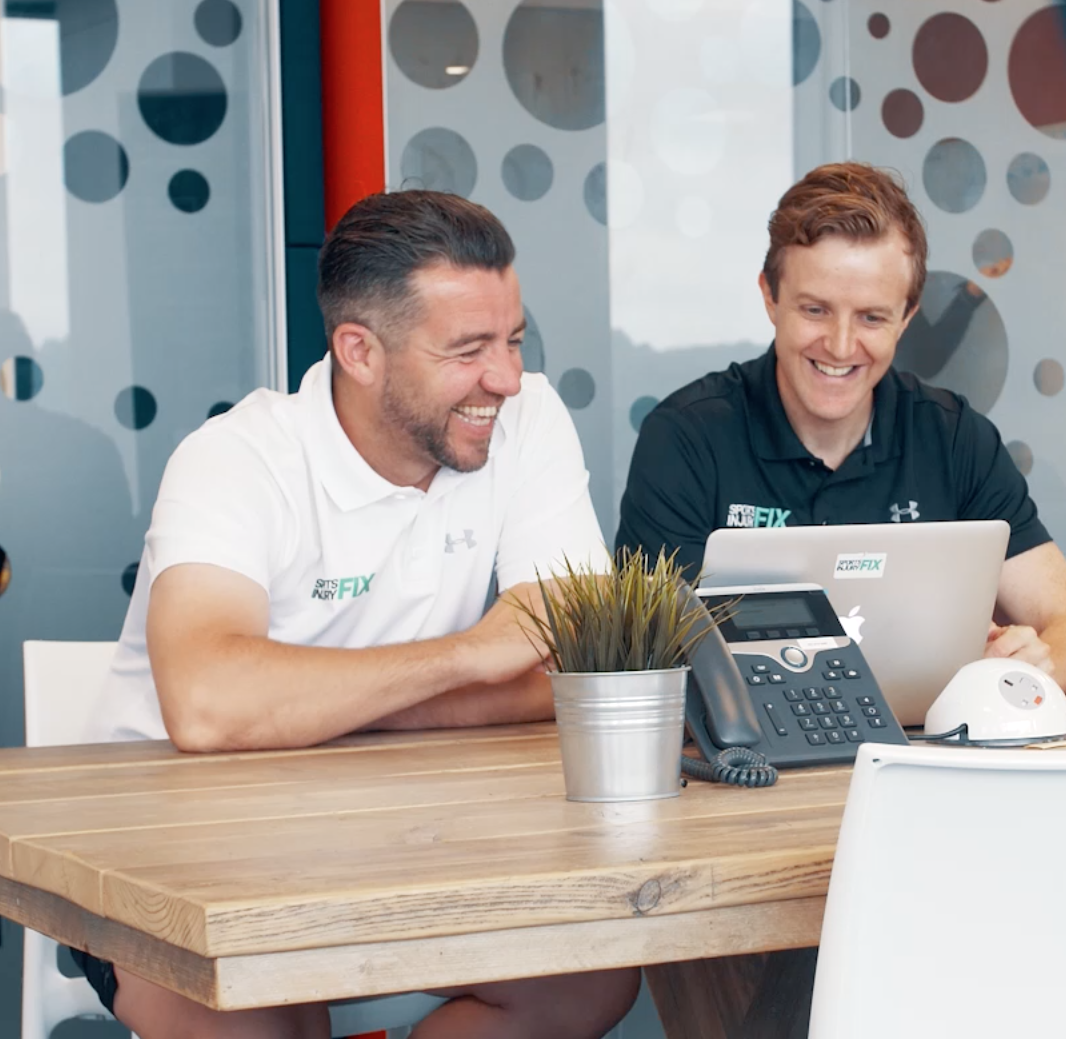 Presenters: Mike James & Malcolm Sloan
Mike and Malcolm have over 40 years experience between them of presenting and helping people to solve problems and thrive.
Mike brings his clinical experience as The Endurance Physio, a sports therapist and former military physical training instructor. Malcolm brings his business experience from private and public sector.
Through their work running SportsInjuryFix.com and TherapistLearning.com along with regular webinars to industry association they have had first hand insight across the profession as to what works and what doesn't. They are also known for distilling complex issues into simple actionable solutions.
Available in days

days after you enroll

Sessions for success recorded webinars:
Do good while learning
10% of all purchases will be used to go towards helping therapists who are struggling at the moment
Sports Injury Fix will match fund the total to double the amount raised.
These funds will be used to provide software and coaching support to therapists who have had to close.
If you are such a therapist please email [email protected]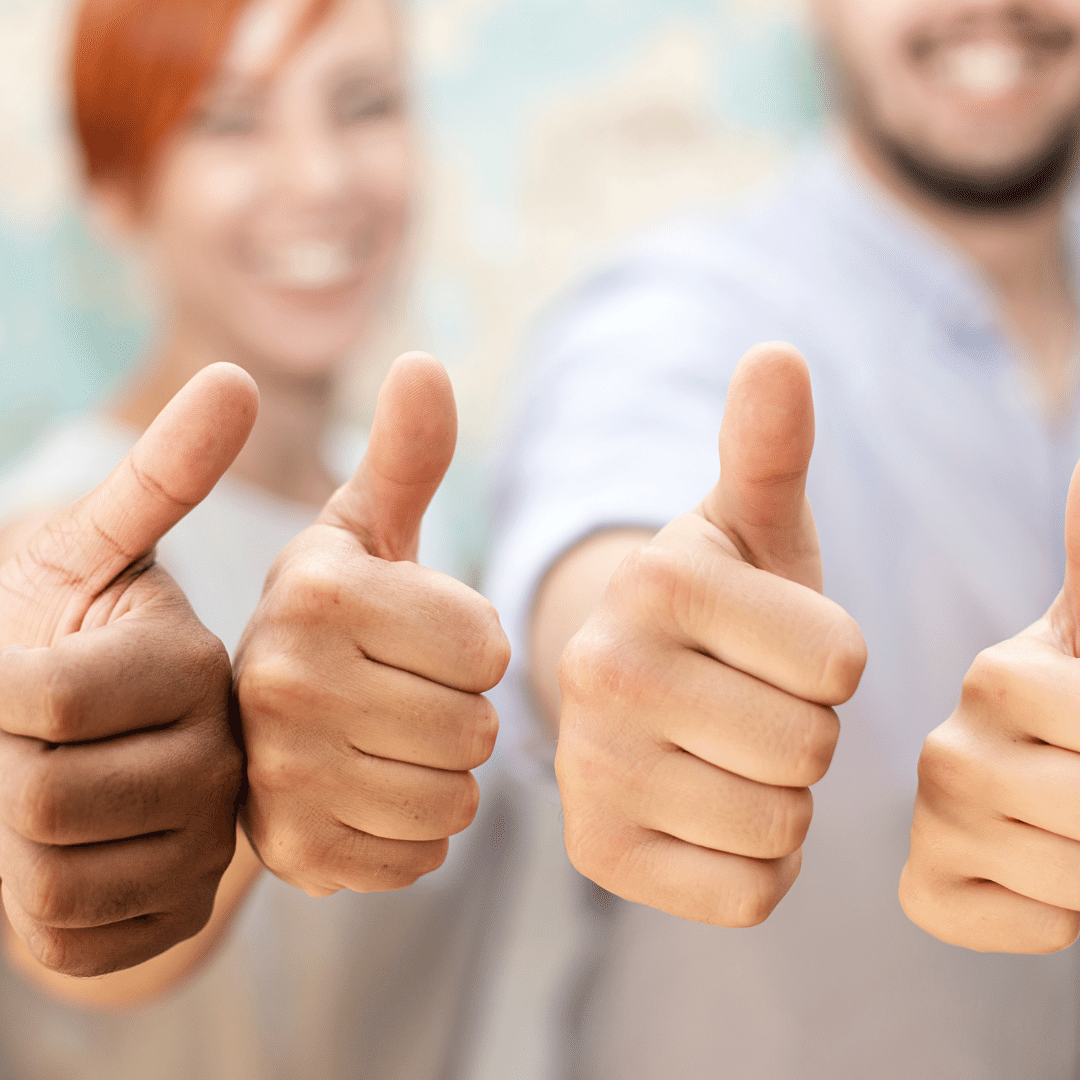 If you have any questions or are interested in more bespoke coaching or mentoring then please contact [email protected]